Contact Us:
Phone: (415) 310-9598
Email: max@maxnapatours.com
TCP-38356

Currently, we are only offering private tours. All shared tours have been suspended, following California COVID-19 regulations.
May we Suggest…
MaxNapaTours is now able to ship your wine home to you!  At the end of the day, leave your wine with us and have it delivered to your door.  States range from $45 to $70 per case.
10 Reasons why you should take this tour:
See the best of wine country. Visit small family-owned wineries instead of overcrowded commercial establishments. Go where the buses, and even the vans, can't – many of the best vineyards don't show up on maps or in travel guides. Visit exclusive sights, beautiful landscaped grounds, caves, and vineyards.
Travel in luxury SUV's in intimate groups of 6 people or less. Join others from around the globe or schedule your own private tour.
This tour can pick you up directly from most hotels in San Francisco, Sausalito, and the towns of Napa and Sonoma.
Taste exceptional small-lot handcrafted products, absolutely the finest wines in America.
We find that oenophiles are usually foodies as well! Have lunch on Sonoma's town square, or enjoy a picnic in the area (weather permitting, and if the group agrees).
It is possible on this tour to visit a winery or two in the Carneros region of Napa, thus visiting both Napa and Sonoma in the same day.
See first-hand everything that goes into the making of a bottle of wine.
Request specific vineyards – go wherever you want!  Customize your tour according to the type of wine that you prefer.  After all, it is your day!
Opt to have your bottle shipped home at the end of the day (additional fee).  Most States are $45 to $70 a case.  In the three hot summer months, wine needs to shipped via air so the wine doesn't cook – this adds to the cost.  Sorry, but we are unable to provide international shipping at this time.
We know you work hard – you deserve it. Our groups consistently have the most fun of any tour company.
Located a mere hour from the Golden Gate Bridge, Sonoma Valley is where it all began. Franciscan Friars planted the first grapes near the adobe Mission in 1823. 40 years later, there were several wines available for purchase at local stores.
Today, Sonoma Valley wine tours are less crowded and have a more laid-back approach. Most of the 60 wineries in Sonoma don't require reservations, so we can customize the tour as we go along. Vineyard or production tours can be arranged by reservation if you're interested.
We usually spend one part of the day visiting wineries up-valley (which are known for heartier reds such as Cabernet, Zinfandel, and Merlot), and the other part in Carneros (known for Chardonnay, Pinot Noir, and sparkling wines). An added bonus with this tour is that we can visit a winery or two in Napa (south of Napa city only), in essence visiting both Napa and Sonoma Valley on the same day. Lunch is typically on the beautiful and historic town square of Sonoma, although a picnic can be arranged if the group agrees.
Tours are done in Ford Expeditions with comfortable leather seating and privacy glass. All vehicles have ice chests with cold bottled water for you. They are also a good way to keep wine purchases out of the heat and sun. Every tour is different, but we typically visit four wineries in a day, two before lunch and two after, and the close proximity means that we will have you back at your hotel by 6 p.m. Sonoma Valley is a great introduction to wine country and promises a great and memorable day.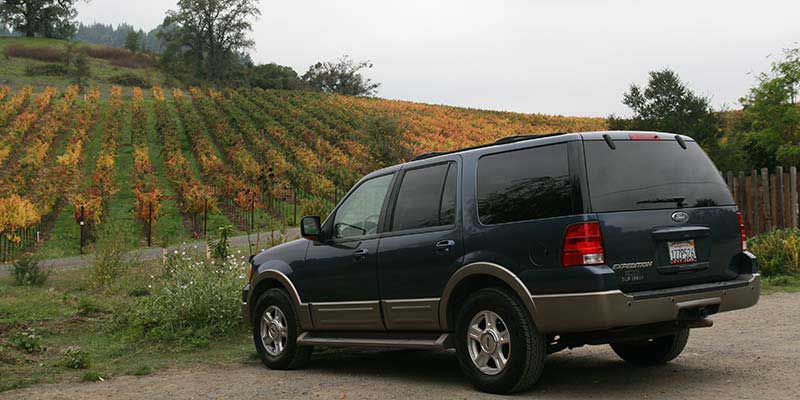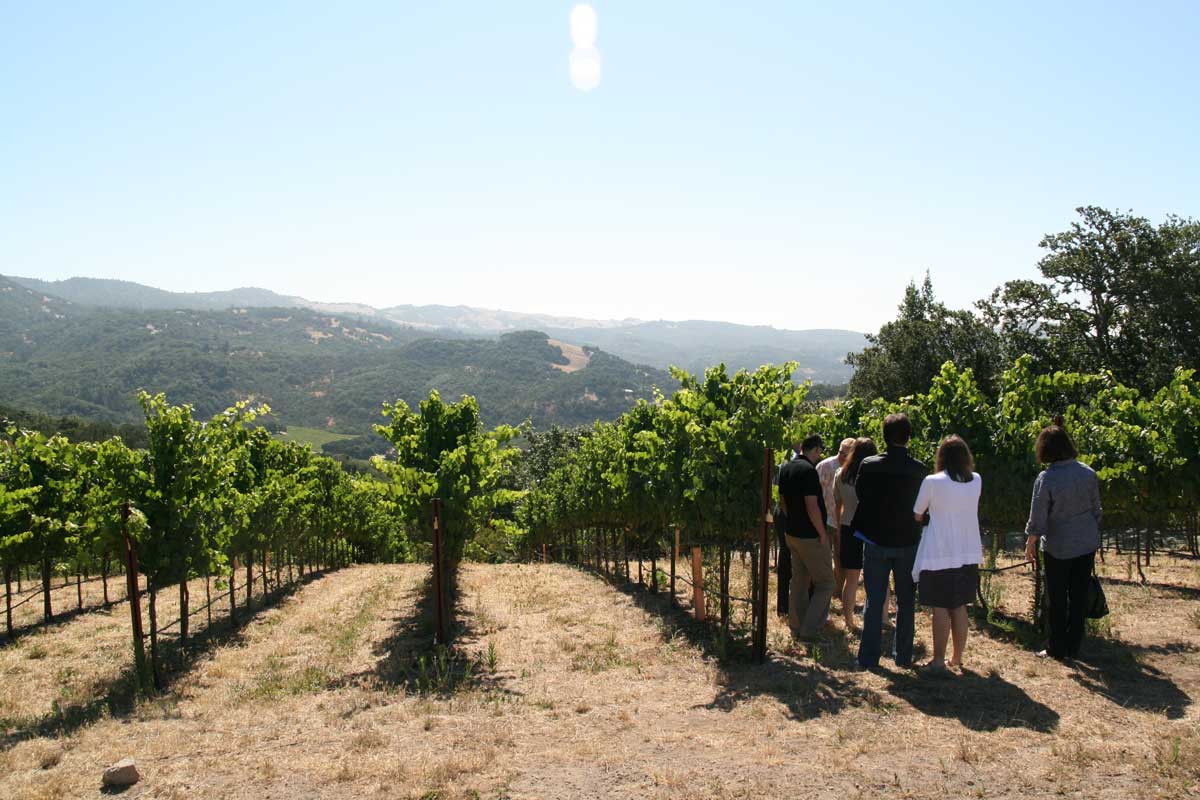 [contentblock id=1]